COMMUNITY CARE
Community Lunches  •  Coffee & Chat  •  Over 55s  •  Practical Help
Coffee & Chat
Held at Grace Vineyard Church Beach Campus, 111 Seaview Road every Wednesday morning from 9am –10.30am.
This is a time to gather with others in the New Brighton community to socialise and make new friends over tea & coffee.
Fresh bread is also delivered by volunteers at this time to help families in need.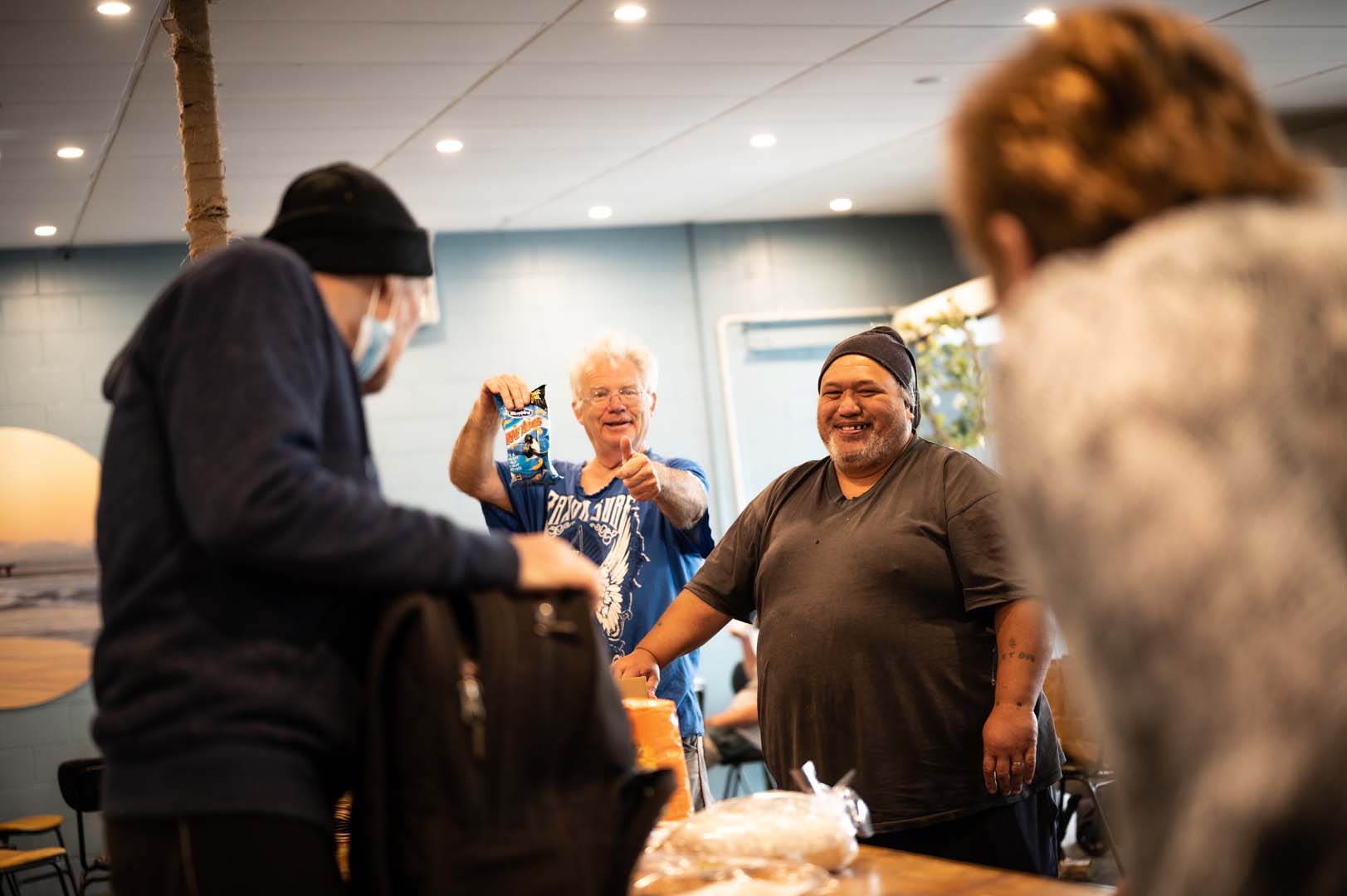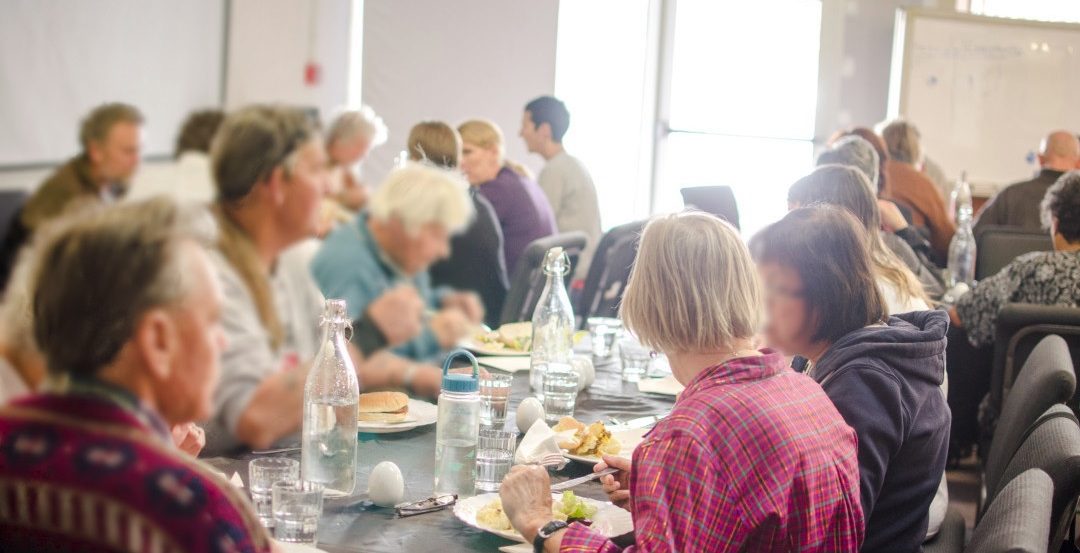 Community Lunch
We serve a full hearty lunch each fortnight for anyone in the community to attend, eat their fill and enjoy meeting with others.
Upcoming Lunches
12 Noon at Grace Vineyard Church – Beach Campus, 111 Seaview Road, New Brighton
11th July
25th July
8th August
22nd August
5th September
19th September
Beach Vista – Senior Social Club
Join us for alternate get togethers—for over 55s!
Connecting in the Grace cafe lounge for tea, coffee and games
Heading out in the van to places of interest. Walking is optional.
It's all free, but If you have it to spare, a gold coin contribution is appreciated. You'll need to buy your drinks on outings.
Thursdays 1:30 during school terms
Grace Vineyard Church Cafe
111 Seaview Rd, New Brighton
For more information contact Gwenda on 022 044 1472 or 03 388 6275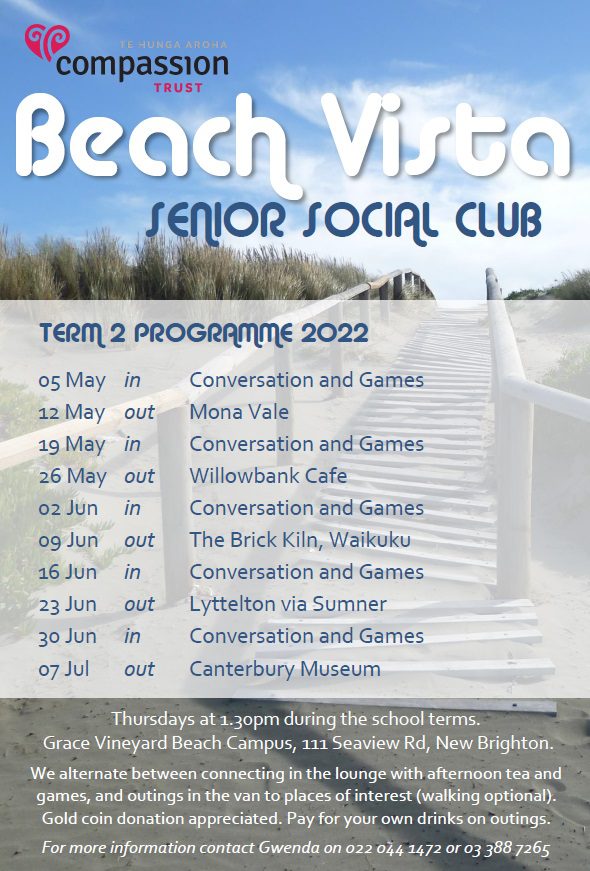 General Social events and Practical Help
We run a variety of social gatherings and events and provisions for the local community.  Through the times of Covid restrictions, some of these are not taking place and others are irregular or limited-time events.