COMMUNITY CARE
Community Lunches | Coffee & Chat | Beach Vista | Latimer Square
> Coffee & Chat
Held at Grace Vineyard Church Beach Campus, 111 Seaview Road every Wednesday morning from 8.30am –10.30am. This is a time to gather with others in the New Brighton community to socialise and make new friends over tea & coffee. Fresh bread is also delivered by volunteers at this time to help families in need.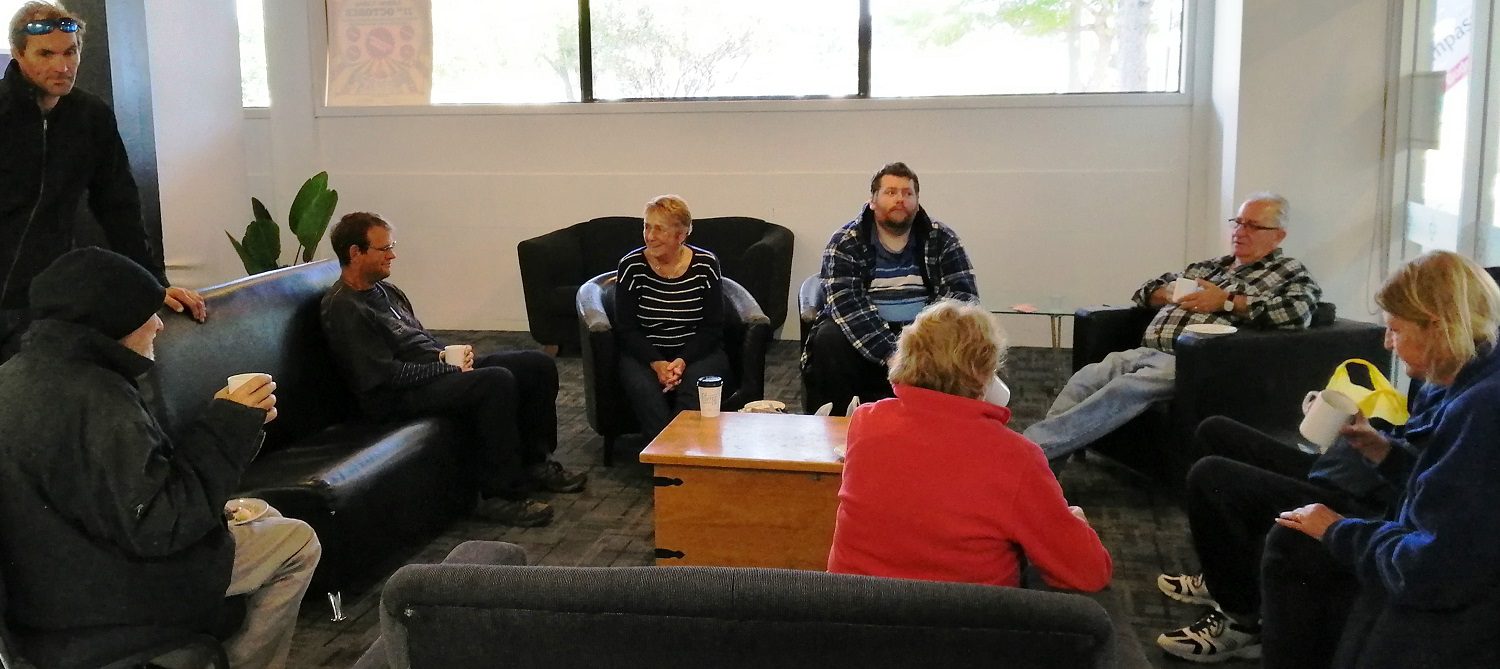 > Community Lunch
We serve a full hearty lunch each fortnight at 12 noon for anyone in the community to attend, eat their fill and enjoy meeting with others.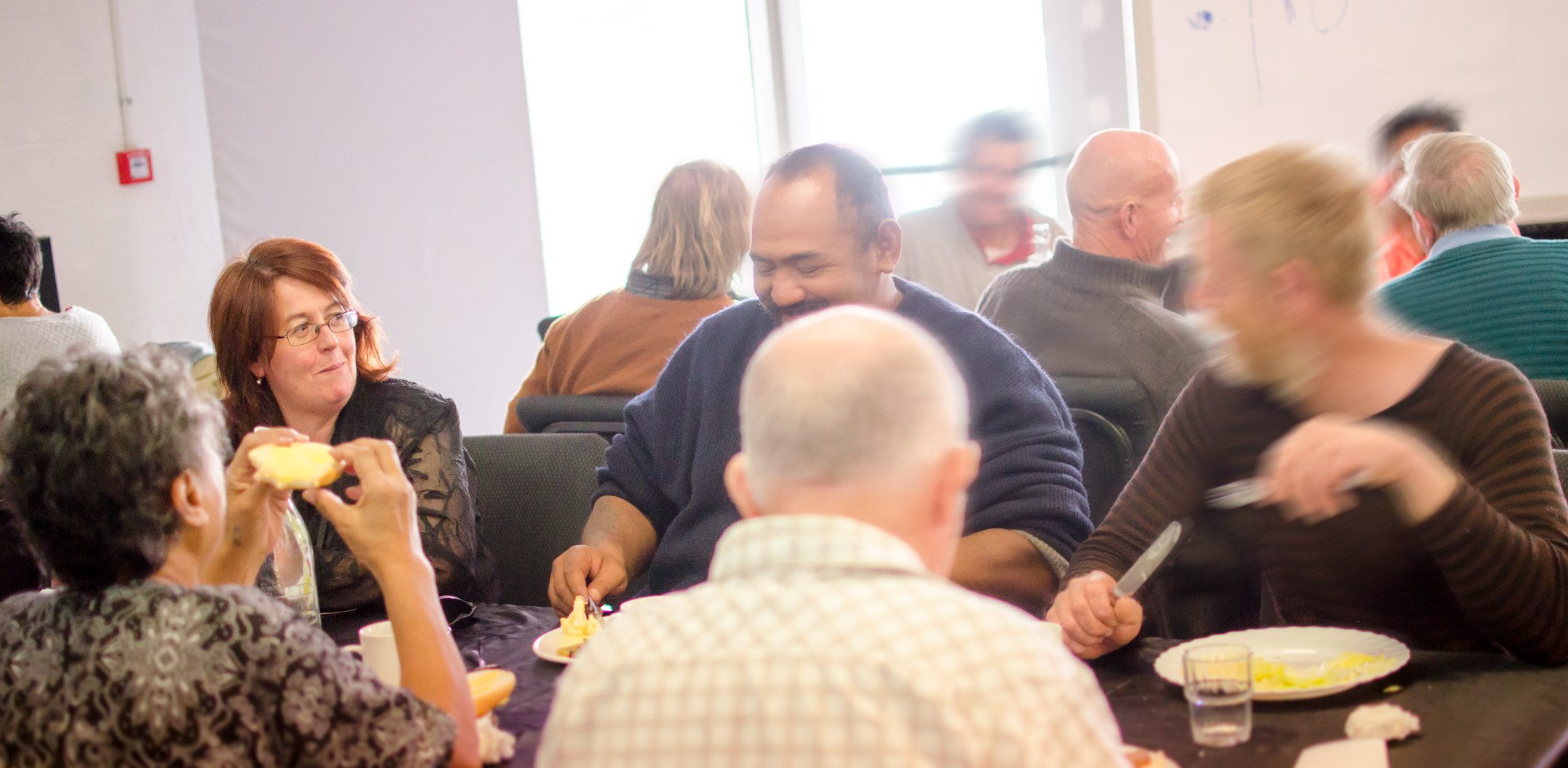 Upcoming Lunches
12 Noon at
Grace Vineyard Church
– Beach Campus
111 Seaview Road, New Brighton.
Monday 8th April
Monday 6th May
Monday 20th May
No lunch on Queen's Birthday
Monday 17th June
Monday 1st July
Monday 15th July
Monday 29th July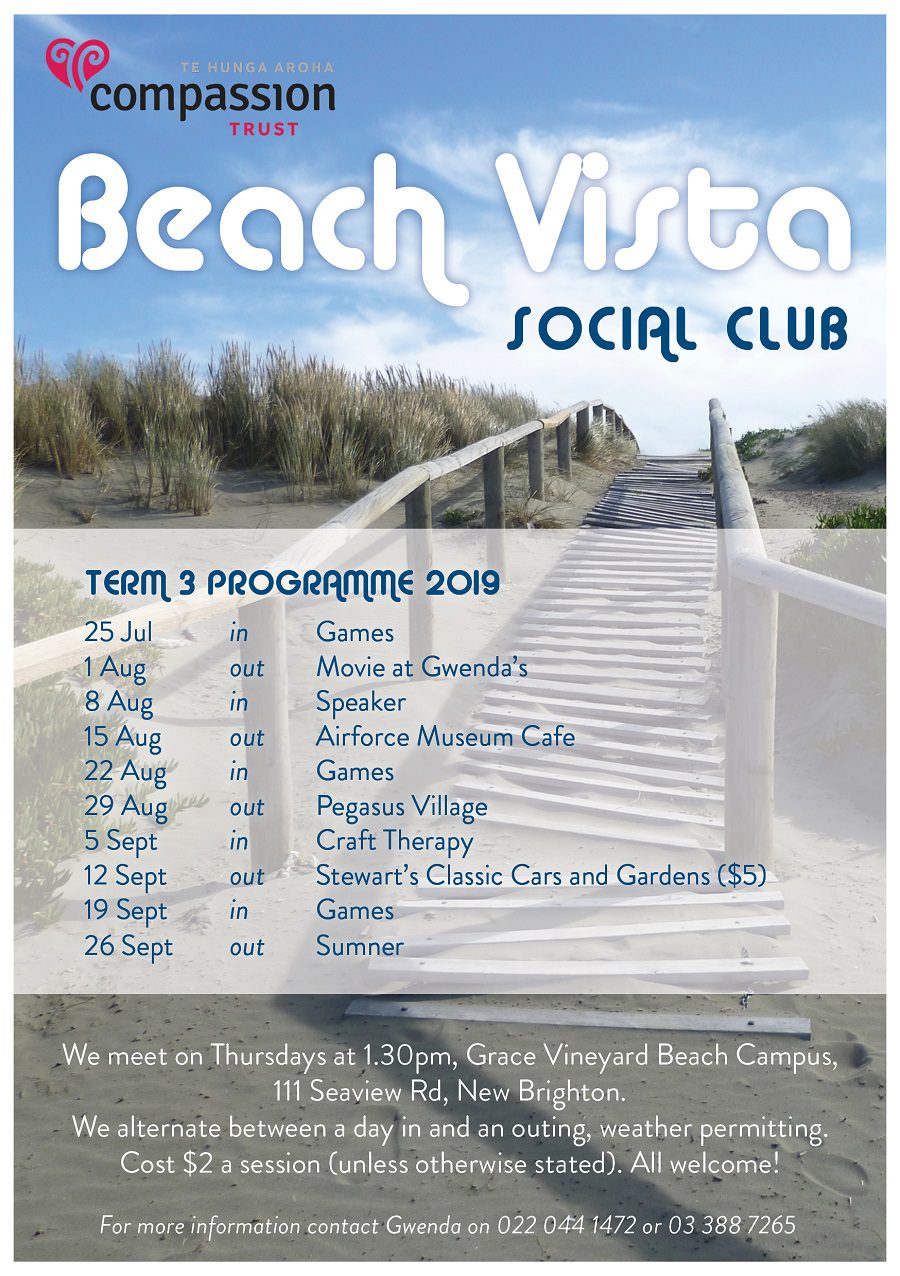 > Hands of Compassion

We have a team of volunteers available to help those in the community such as the elderly, widows, solo parents, people with disabilities and families on low income.  We can help with practical needs such as moving house, gardening or minor house repairs. Contact us for more information.  Eligibility criteria apply.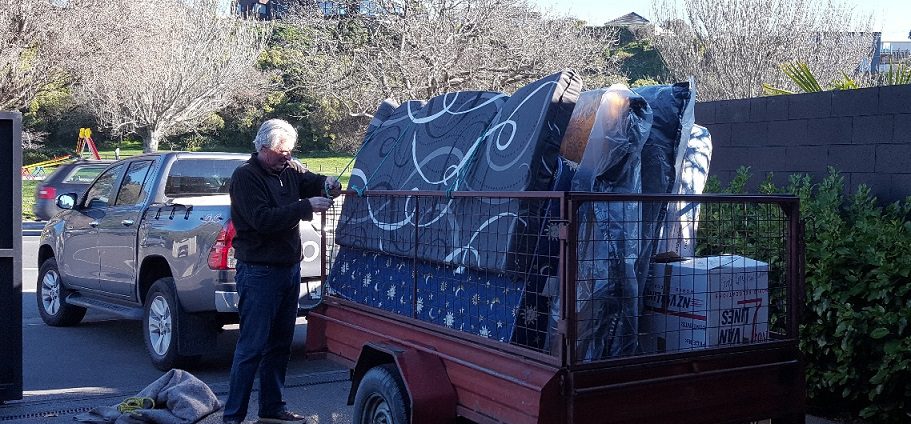 > Latimer Square Gathering
Held at Latimer Square in the City every Friday night from 6 – 7 pm.
We serve hot soup, sausages and bread to our 'streetie' community, as well as build relationship with them all. These gatherings are all about supporting and reaching our local community in a practical way. We would love you to come along and help out.