WHO WE ARE
Our vision is to empower our community to prosper
We are a charitable trust run by people with a passion to serve families and individuals living in the Eastern Christchurch suburbs who are experiencing financial hardship. We do this through a financial plan of action, educational money management courses, minor repairs, also community care programs.
Compassion Trust is run by a team supported by a number of sponsors and volunteers. We are based in New Brighton & Phillipstown Christchurch with offices based at the Grace Vineyard Church. All our services are offered free of charge.
OUR STORY—so far…
Established in 2003, Initially founders Mike and Chris Thomas hosted community meals at the Grace Vineyard Church building in Ferry Road, with 33 people attending the first meal.
Over time, the popularity of these events grew as the community came to appreciate the love, encouragement and support.
By 2007, around 200 guests attended seven events held annually, culminating with a Christmas meal attended by 450 people.
In 2006, Compassion Trust began to personally deliver school lunches to low income families.
By 2009, school lunches (with home-baked cookies) were being delivered to 47 families each week, feeding 150 children.
A key role of the Trust is matching up the needs of the community with willing volunteers who love serving in practical ways.
Following the February 2011 earthquake, the Trust undertook a community need assessment project to fully understand the needs of the eastern suburb. It became clear that high demand existed for a community based free budget advice service. After much planning, recruiting, training and networking and building relationships with local support organizations, Compassion Trust Budget Advice Service was established on the 7th October 2012.
As a budget service we became affiliated with The New Zealand Federation of Family Budgeting Service (Now FINCAP) in August 2013.
All of our financial mentors go through a period of training and supervision and are required to do ongoing training each year.
THE TEAM
We have a committed team of staff and volunteers across all our services.
Manager – Anne Addei
Financial Mentors – Anne Addei, Maria Penny, Susan Watson, Chris Johnson, Angela Matthews, Marcel Vickers, Mike King and Samantha Orchard.
CAP Money Coaches – Anne Addei, Maria Penny and Marcel Vickers
Educational Money Coaches  – Anne Addei, Marcel Vickers and Maria Penny
Office Administrator – Susan Watson
Accounts – Angela Matthews
+ A committed group of volunteers who assist with the beach Community Care Programmes held at Grace Vineyard Beach Campus 111 Seaview Rd, New Brighton during the week.
+ A committed group of volunteers who assist with Hands of Compassion, serving the community by helping in practical ways ie gardening (criteria applies)
BUDGET SERVICE STAFF & VOLUNTEERS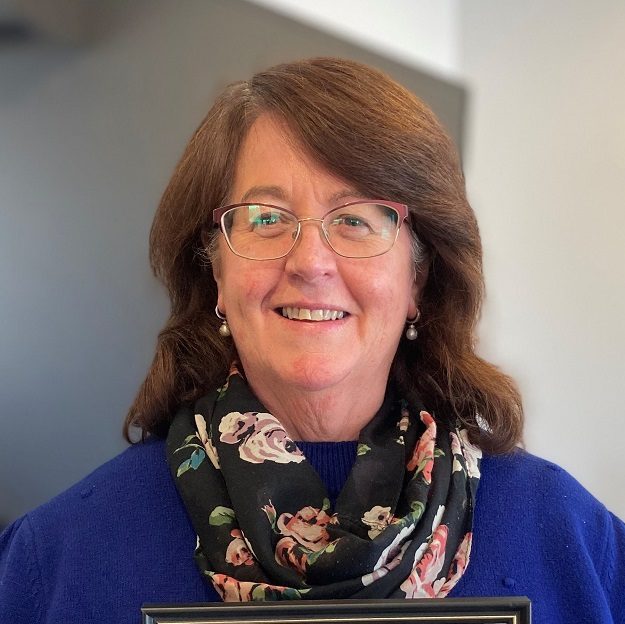 Anne
Manager, Financial Mentor & Money Coach
(Affiliate FINCAP Inc)
I am passionate about supporting people and walking alongside them as we journey life together.  I have 2 adult sons who have become independent and finding their way in life.
Financial freedom changes peoples life's and being involved with Compassion Trust has given me the opportunity to work alongside amazing people and see people work towards their long term goals.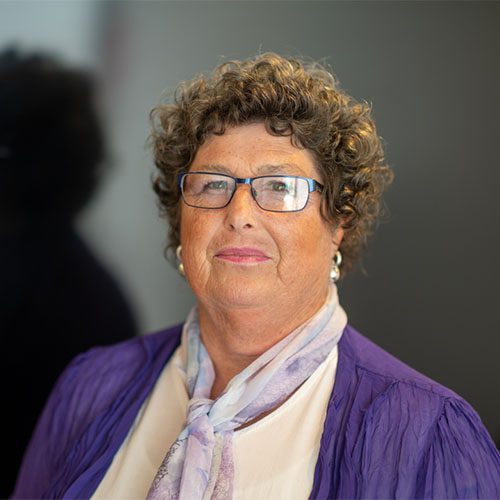 Maria
Financial Mentor
(Affiliate FINCAP Inc)
I have lived in North New Brighton since moving to Christchurch over 30 years ago.  My husband and I have brought up three children over this time who are all adults, now living independent lives.  We have three grandchildren. I love getting out in the sunshine especially if it's to do gardening.  I also love to read and enjoy cooking fruit and vegetables grown in the garden.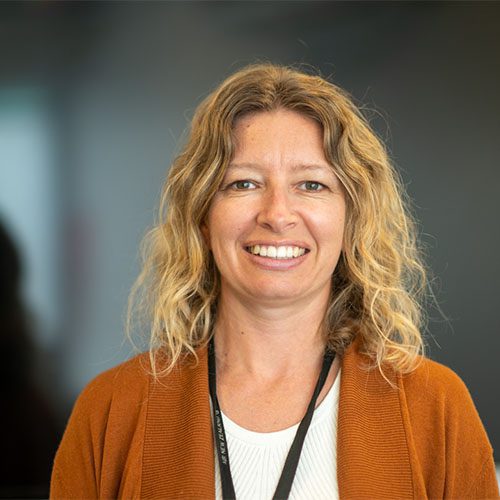 Susan
Administrator & Financial Mentor
(Affiliate FINCAP Inc.)
I love being part of the Compassion Trust team. Finances can be stressful so I enjoy supporting people as they work toward managing their money well to fit their lifestyle and goals.
I am married to Joseph and we have two daughters. As a family we enjoy getting outdoors together and exploring our beautiful country.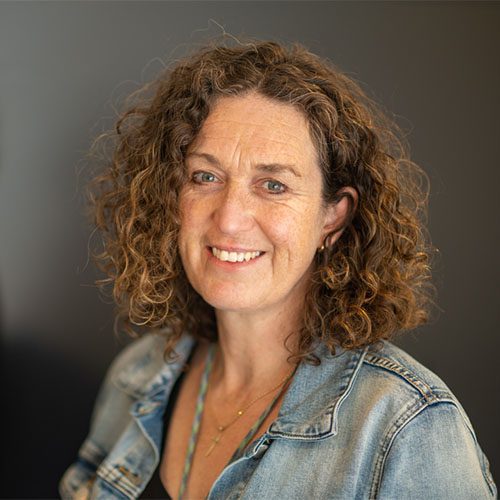 Angela
Accounts & Financial Mentor
(Affiliate FINCAP inc.)
I am married with two children, one studying in Palmerston North and one still at home.
Over the years we have had several businesses which have given me an understanding of the stress financial uncertainty can cause. It is therefore a privilege to be part of the team at Compassion Trust equipping people to take control of their finances, and allowing them to have fresh hope for the future.
Marcel
Financial Mentor
(Affiliate FINCAP inc.)
Originally from the UK, I moved to NZ twenty years ago and have lived the whole time in the east of Christchurch with my wife. We have three wonderful kids who are all at high school.
My background is in operations in the international logistics industry, but I am now able to put some of the skills I've developed into use helping and supporting people.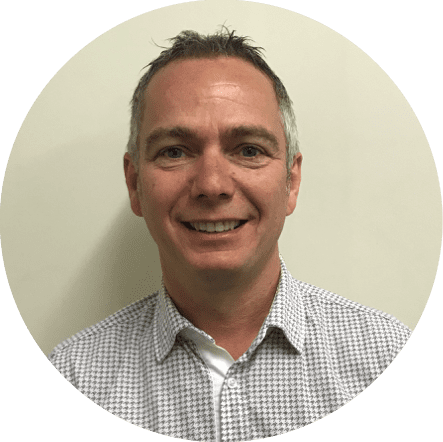 Chris
Financial Mentor Volunteer
(Affiliate FINCAP Inc.)
My wife and I moved to New Zealand 2 years ago and are part of Grace Vineyard. I've worked as a financial adviser for 25 years (in the UK) and feel that I will be able to use this experience to help my local community.
I enjoy helping clients get the best deal and to help them build a realistic and sustainable financial plan. Outside work I enjoy most sports particularly football (with the round ball) although I'm starting to get into the oval ball version too!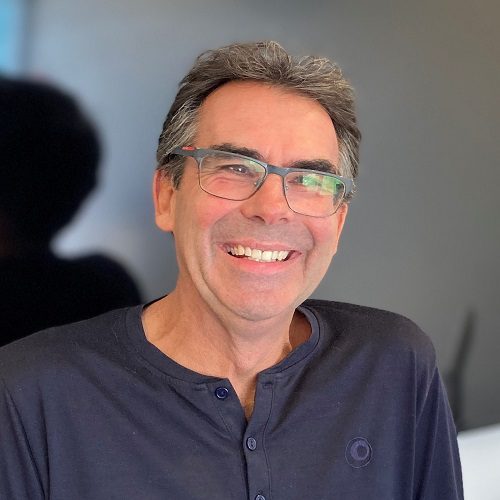 Mike
Financial Mentor
(Affiliate FINCAP inc.)
Having spent nearly 25 years working in Banking with 5 years working for and in the Pacific, I am excited to be using the skills I have learnt over this time. I am passionate about helping people navigate their current financial issues with the goal of empowering them to achieve a happier and brighter financial future.
I am married and a proud Cantabrian and enjoy simple DIY and jogging the occasional half marathon!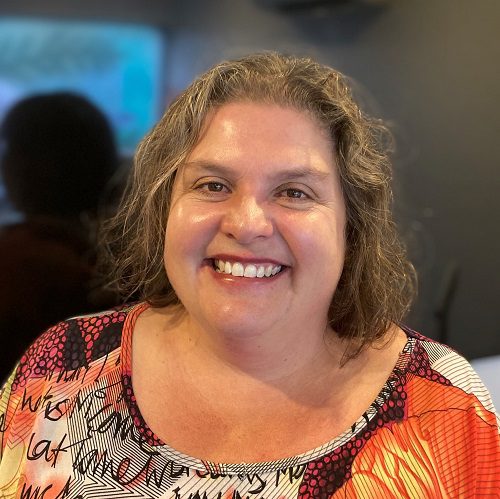 Sam
Financial Mentor (In Training)
I would love to support people through this somewhat tricky journey to find financial certainty. I feel it's important to empower and equip people to find ways to meet their needs and take control of their finances.
I am married with two awesome children and will probably bump into you while we're out and about in New Brighton. I'm excited to be part of the Compassion Trust team and look forward to walking along side our fabulous community in the east.
COMMUNITY GATHERING VOLUNTEERS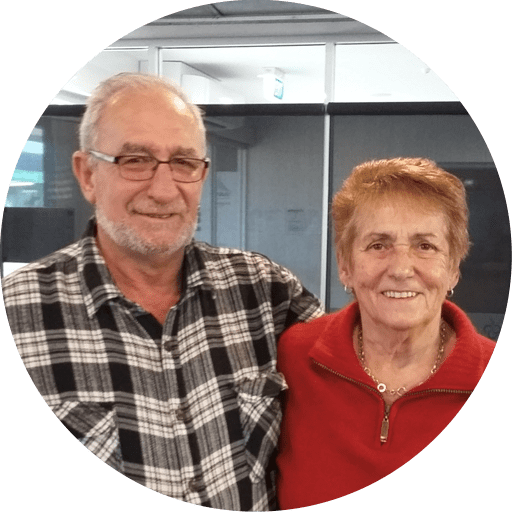 Gill & Marilyn
Coffee & Chat Volunteers

We enjoy running Coffee and Chat every Wednesday for the community and we like to be able to help and assist people whenever we can and if we cannot help them, we point them in the right direction.
We both enjoy forming friendships with the people who attend and getting to know them.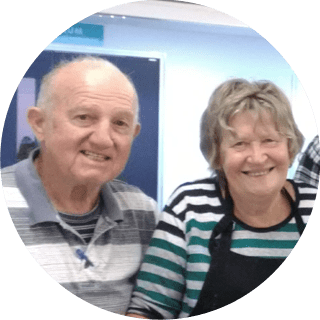 Heather & John
Community Lunch Volunteers

We love what Compassion Trust does and what the trust stands for.  I felt prompted by God to talk to Anne about cooking a meal for the community once a fortnight. We felt there was a need in the area. Because God has gifted me in this way with cooking skills I wanted to use this gift He has given me. Isaiah 58 spoke to me about sharing our bread with the hungry then our light will break forth. It gives us an opportunity to get along side folk we wouldn't normally to hear their story and hopefully introduce them to the kingdom and family of God. We have a great team who work with us and without them we couldn't do what we do. 
Relationship
We recognise that the best long term outcomes happen in the context of relationship.  Through relationship we build trust and empower people to make positive life changes.
Kindness/Mercy
We know that showing mercy and kindness opens the door to building trust and understanding with people in our community.  Displaying kindness and mercy breaks down barriers and increases engagement.
Empathy
We recognise the value of empathy in the way we communicate with people in the community.  In a non-judgemental way we aim to fully understand each person's unique situation.
Hope
We believe that people can change for the better and we have an important part to play in that change process as we support our clients.
Compassion
We recognise that it is compassion that motivates us to take action where we see the need for help and support.
Like to help?
A community organization like ours needs good infrastructure, resources and staff to be effective and that comes at a cost. Would you like to consider becoming "A Friend of Compassion Trust" and partner with us? We welcome all financial donations whether it is weekly, fortnightly or monthly. You may wish to support the ministry by choosing a specific food item to add to our food parcels.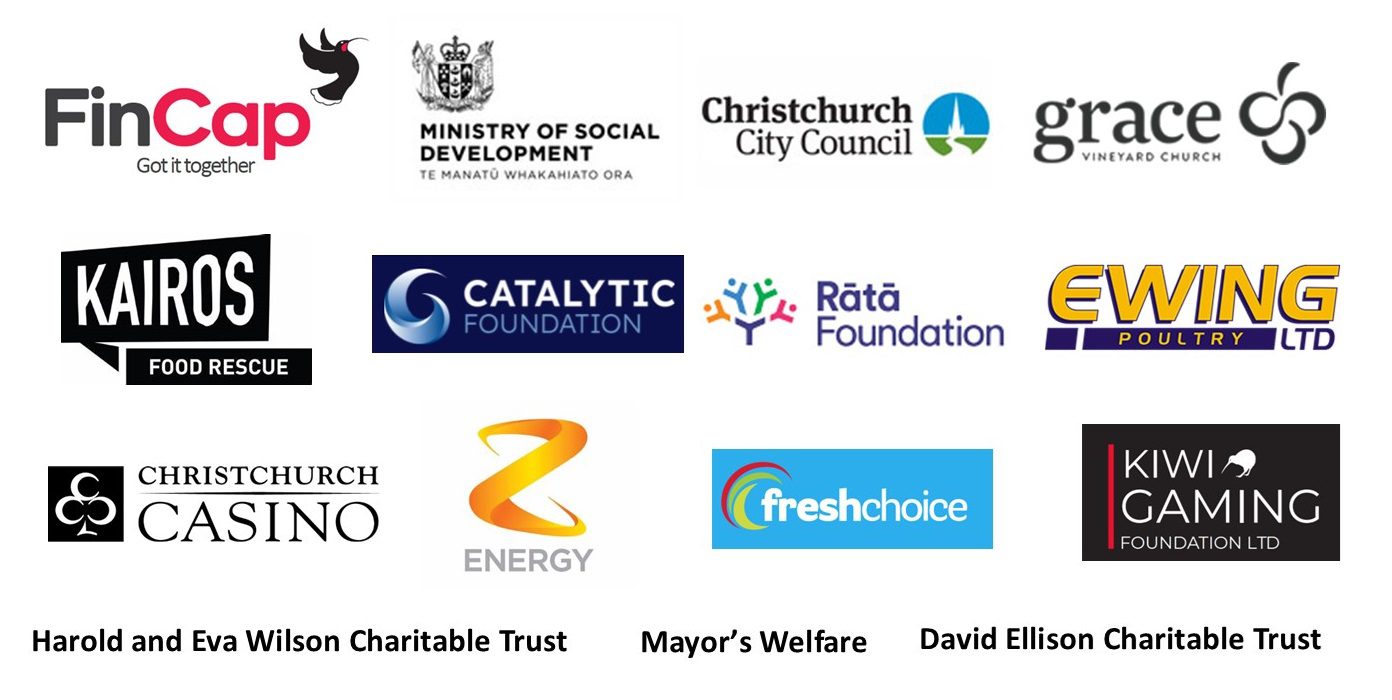 Challenge South Shore
Christian Budgeting New Zealand
City Mission
Civil Defence
Comcare Charitable Trust
Community Connections Grants
Community Law
Etu Pasifika
Gambling Anonymous
MMW Design
Ooooby Christchurch
Pathways
Pegasus Health Support Workers
Renew New Brighton
Ruth Dyson – Port Hills Electorate Office
Salvation Army
St Faith's Anglican Church
St James Preschool
St Vincent de Paul
Stepping Stone Trust
The Mad Acre
Union Street Medical Centre
Variety – the Children's Charity
Vision West
Work and Income New Brighton & Linwood
Youth Alive Trust